You want a Server Rent your own server
fully customized Layten Hosting
How to change your skin on Minecraft Java
1. Open the Minecraft Launcher and select Skins from the top menu.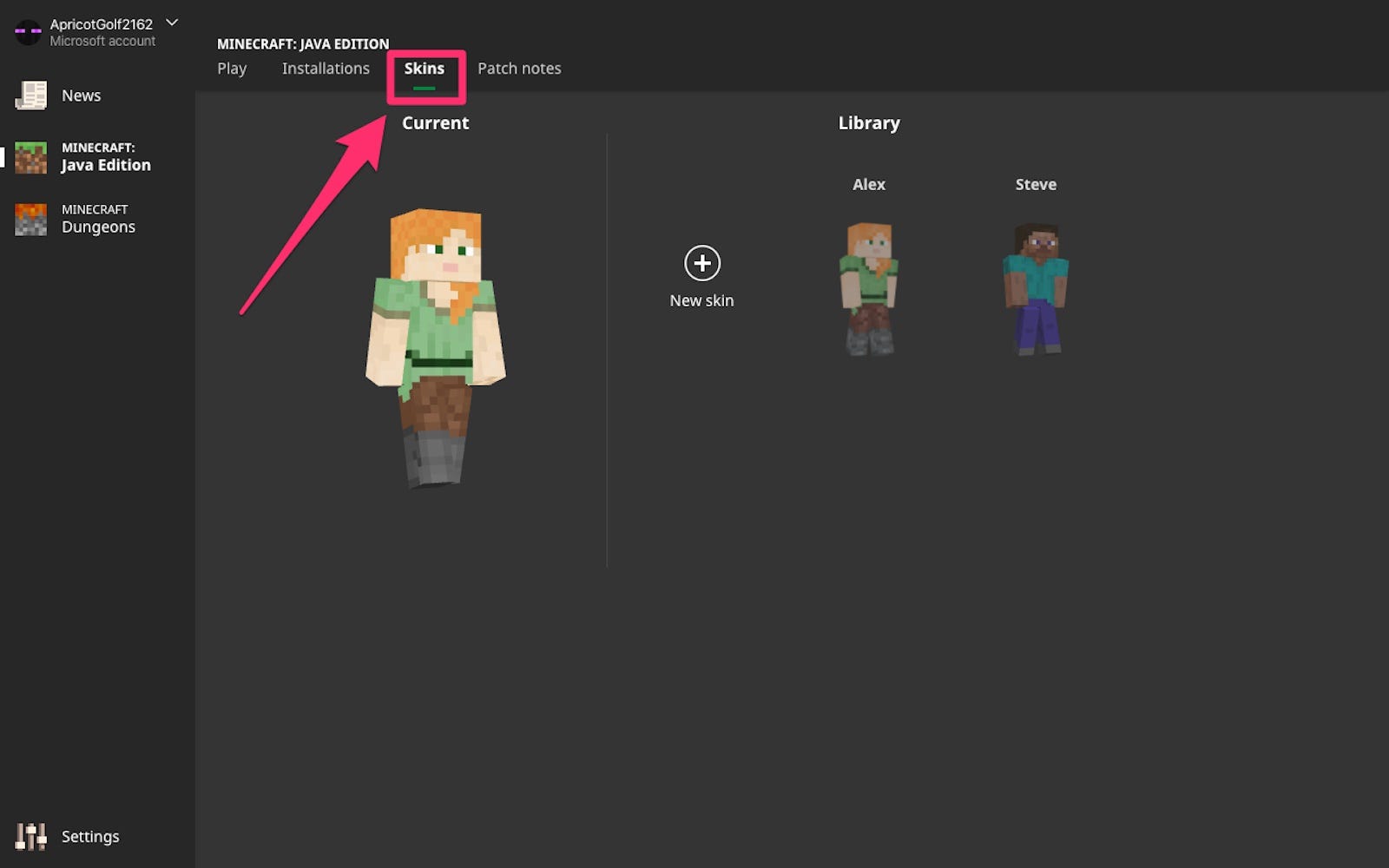 2. Click New skin to add a new skin.
3. On the "Add new skin" page, select Browse. Find and select your image, making sure it's the specified dimensions and PNG format, and click Open.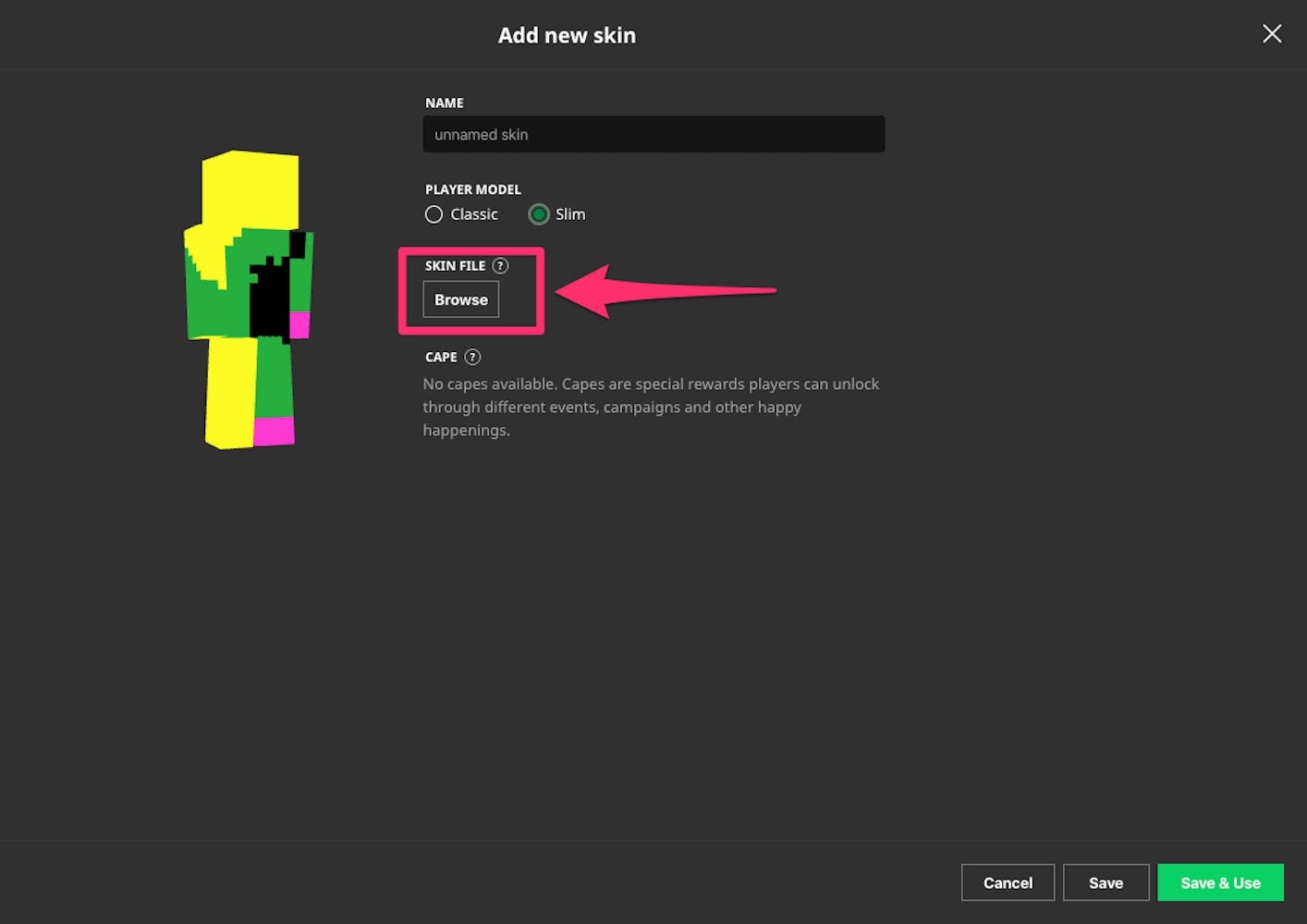 4. Name your skin if you'd like, choose the "Classic" size or "Slim" size, then click Save & Use in the bottom-right corner. When you launch the game, your character will be wearing the new skin.
How to change your skin on Minecraft Bedrock
Similar to Java Edition, you can upload a skin you got from the internet, or one you've created yourself for your Bedrock character model. With tons of creative Minecraft users eager to share their skins, you can find almost any cosmetic you can dream up.
Just note that this is only available when playing on your PC. You can't import skins on a game console.
1. Launch Bedrock Edition and click Dressing Room, below your character model on the right.
2. Scroll through the available characters and click Edit Character under one of your existing models, or select one of the blank slots and then click Create Character. If you're making a new character, it doesn't matter whether you pick Character or Classic Skin in the pop-up that appears.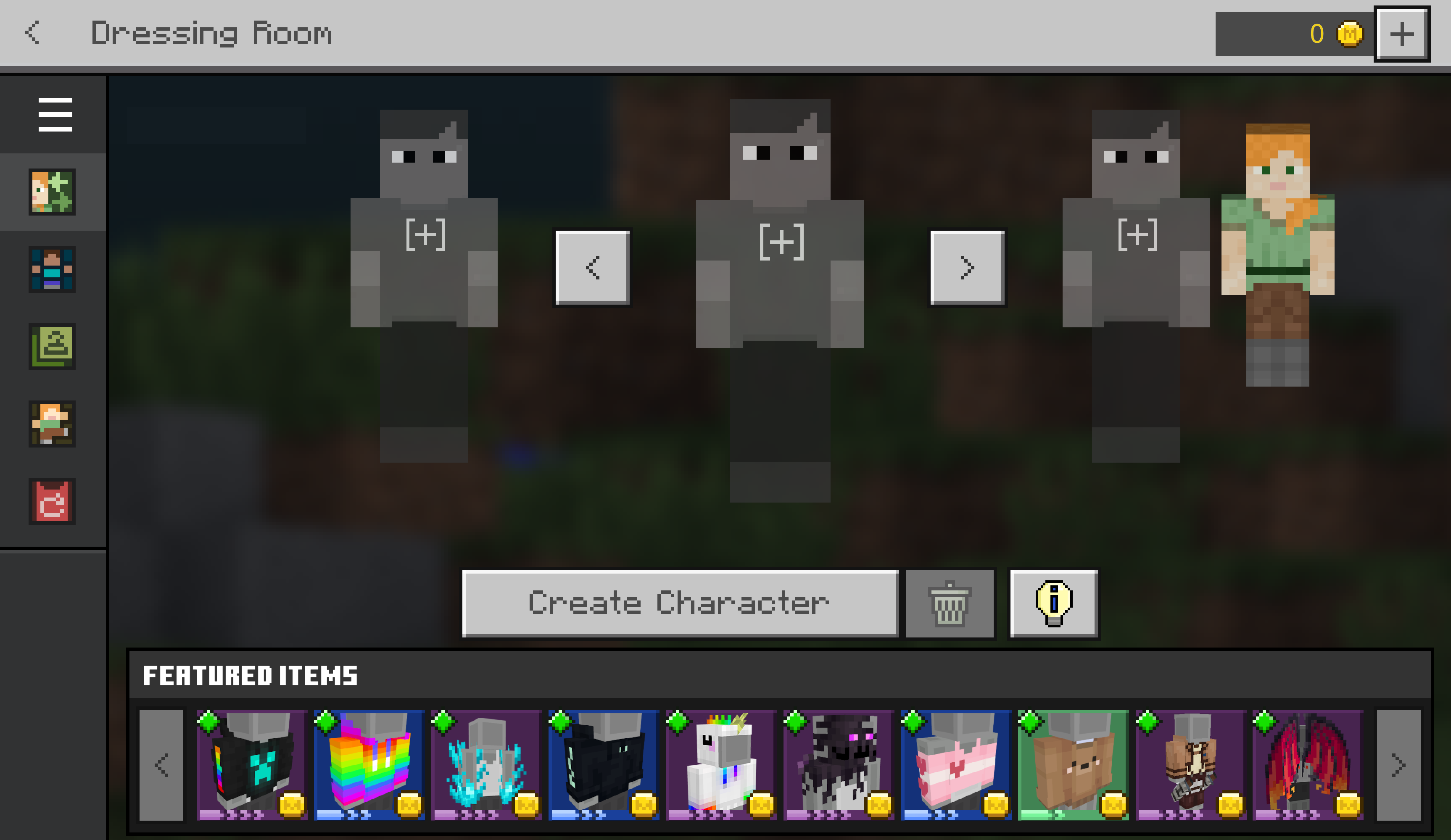 3. You've now got a few different ways to change your character's skin. Using the icons in the left sidebar, you can find two menus:
The Character Creator menu lets you finely customize each part of your character's body, as well as their clothes.
The Classic Skins tab lets you buy a skin that someone else has made, or upload your own. If you want to upload your own, click the blank slot under Owned Skins, then click Choose New Skin on the right.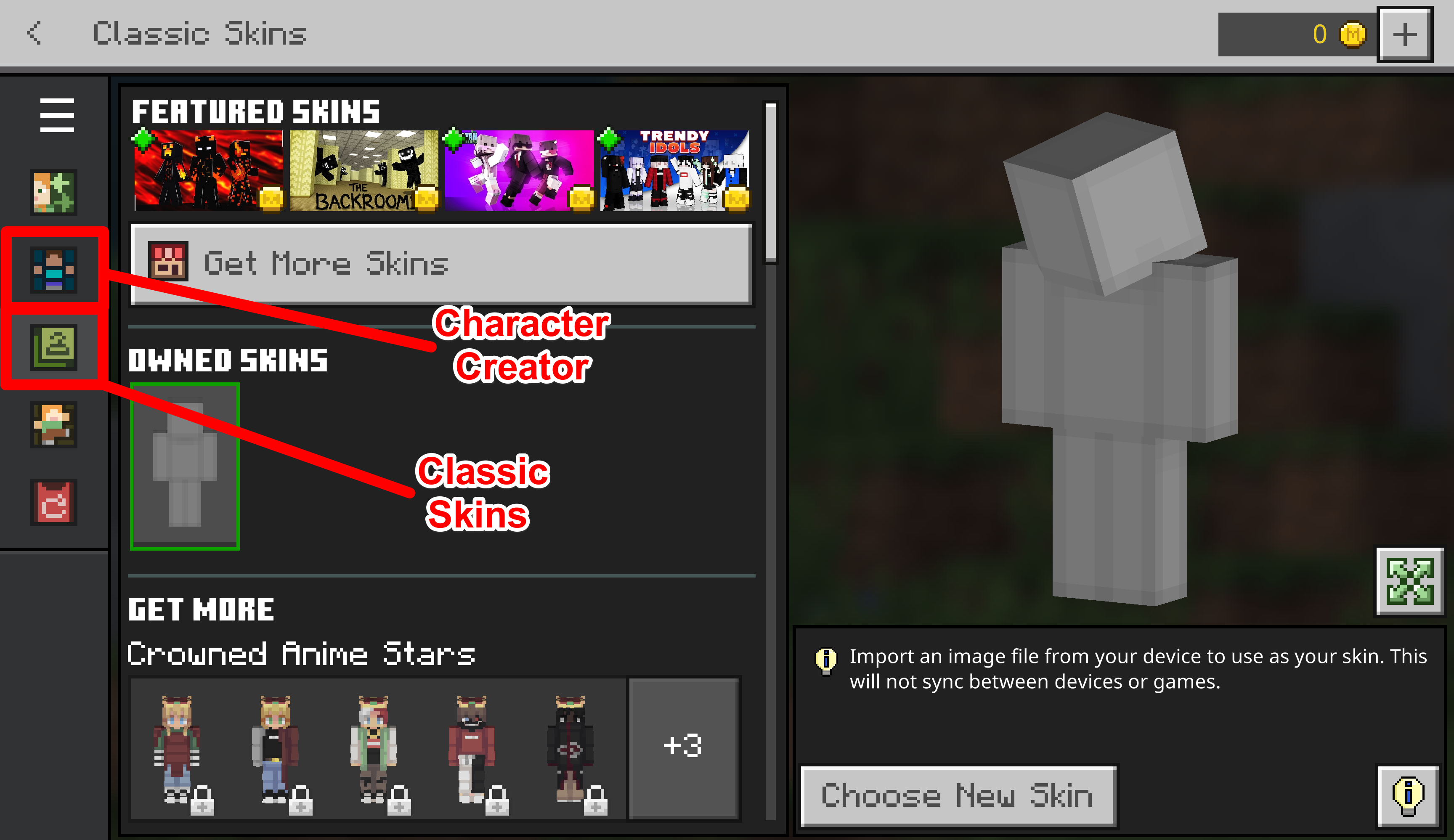 When you're done, click the Dressing Room icon in the top-left corner again. It'll save all your changes and let you start playing with your new character.
How to change your skin on Minecraft PE
1. On your mobile device, go to a third-party Minecraft skin website and download the skin that you want to use.
2. Open the Minecraft app and tap on the Dressing Room button.
3. Tap on the three horizontal bars in the top left of your screen and select Classic Skins.
4. Tap on Owned and, in the dropdown menu that appears, tap on the gray skin.
5. Select Choose new skin and select the photo that you wish to use.